Paket: teeworlds (0.7.2-5ubuntu1.1)
Links für teeworlds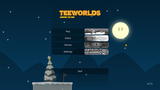 Trisquel-Ressourcen:
Quellcode-Paket teeworlds herunterladen:
Betreuer:
Original Maintainers:
Externe Ressourcen:
Ähnliche Pakete:
online multi-player platform 2D shooter
This package contains the client binary for Teeworlds.
The game features cartoon-themed graphics and physics, and relies heavily on classic shooter weaponry and gameplay. The controls are heavily inspired by the FPS genre of computer games.
Andere Pakete mit Bezug zu teeworlds
dep:

libc6 (>= 2.29)

GNU C Library: Shared libraries
auch ein virtuelles Paket, bereitgestellt durch libc6-udeb

dep:

libfreetype6 (>= 2.2.1)

FreeType 2 font engine, shared library files

dep:

libgcc-s1 (>= 3.5) [armhf]

GCC support library

dep:

libgl1

Vendor neutral GL dispatch library -- legacy GL support

dep:

libglu1-mesa

Paket nicht verfügbar

oder libglu1

Paket nicht verfügbar

dep:

libpnglite0 (>= 0.1.17)

Paket nicht verfügbar

dep:

libsdl2-2.0-0 (>= 2.0.10)

Paket nicht verfügbar

dep:

libstdc++6 (>= 5)

GNU Standard C++ Library v3

dep:

libwavpack1 (>= 4.40.0)

audio codec (lossy and lossless) - library

dep:

teeworlds-data (= 0.7.2-5ubuntu1.1)

data for Teeworlds; an online multi-player platform 2D shooter

dep:

zlib1g (>= 1:1.2.0)

compression library - runtime