[ Pakiet źródłowy:
pspp
]
Pakiet: pspp (1.2.0-3+10.0trisquel0)
Odnośniki dla pspp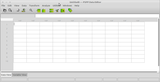 Zasoby systemu Trisquel:
Pobieranie pakietu źródłowego pspp:
Opiekun:
Original Maintainers:
Zasoby zewnętrzne:
Podobne pakiety:
Statistical analysis tool
PSPP is a program for statistical analysis of sampled data. It is a free replacement for the proprietary program SPSS.
PSPP supports T-tests, ANOVA, GLM, factor analysis, non-parametric tests, and other statistical features. PSPP produces statistical reports in plain text, PDF, PostScript, CSV, HTML, SVG, and OpenDocument formats.
PSPP has both text-based and graphical user interfaces. The PSPP user interface has been translated into a number of languages.
Inne pakiety związane z pspp
Pobieranie pspp
Pobierz dla wszystkich dostępnych architektur

| Architektura | Rozmiar pakietu | Rozmiar po instalacji | Pliki |
| --- | --- | --- | --- |
| amd64 | 3 691,3 KiB | 15605 KiB | [lista plików] |
| armhf | 3 456,5 KiB | 12838 KiB | [lista plików] |