Pakiet: ardour-video-timeline (1:5.12.0-3ubuntu4.1)
Odnośniki dla ardour-video-timeline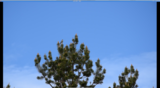 Zasoby systemu Trisquel:
Pobieranie pakietu źródłowego ardour:
Opiekun:
Original Maintainers:
Zasoby zewnętrzne:
Podobne pakiety:
digital audio workstation - video timeline
Ardour is a multichannel hard disk recorder (HDR) and digital audio workstation (DAW). It can be used to control, record, edit and run complex audio setups.
This is a dependency package to add video timeline capabilities to ardour.
Inne pakiety związane z ardour-video-timeline
Pobieranie ardour-video-timeline
Pobierz dla wszystkich dostępnych architektur

| Architektura | Rozmiar pakietu | Rozmiar po instalacji | Pliki |
| --- | --- | --- | --- |
| all | 11,3 KiB | 76 KiB | [lista plików] |