Paket: ardour-video-timeline (1:5.12.0-3ubuntu4.1)
Länkar för ardour-video-timeline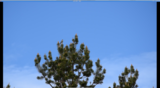 Trisquelresurser:
Hämta källkodspaketet ardour:
Ansvarig:
Original Maintainers:
Externa resurser:
Liknande paket:
digital audio workstation - video timeline
Ardour is a multichannel hard disk recorder (HDR) and digital audio workstation (DAW). It can be used to control, record, edit and run complex audio setups.
This is a dependency package to add video timeline capabilities to ardour.
Andra paket besläktade med ardour-video-timeline
Hämta ardour-video-timeline
Hämtningar för alla tillgängliga arkitekturer

| Arkitektur | Paketstorlek | Installerad storlek | Filer |
| --- | --- | --- | --- |
| all | 11,3 kbyte | 76 kbyte | [filförteckning] |