Пакунок: libreoffice-base-core (1:6.0.7-0ubuntu0.18.04.10)
Links for libreoffice-base-core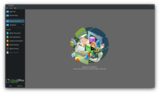 Trisquel Resources:
Download Source Package libreoffice:
Maintainer:
Original Maintainers:
External Resources:
Similar packages:
office productivity suite -- shared library
LibreOffice is a full-featured office productivity suite that provides a near drop-in replacement for Microsoft(R) Office.
This package contains libdba, a common library of the LibreOffice suite used by Base, Writer and Calc.
If you need full Base functionality (or actual database drivers), please install libreoffice-base.
Інші пакунки пов'язані з libreoffice-base-core
Завантажити libreoffice-base-core
Завантаження для всіх доступних архітектур

| Архітектура | Розмір пакунка | Розмір після встановлення | Файли |
| --- | --- | --- | --- |
| amd64 | 687.6 kB | 2580 kB | [список файлів] |
| i386 | 726.9 kB | 2547 kB | [список файлів] |